Announcing the Launch of the PhD in Intercultural Education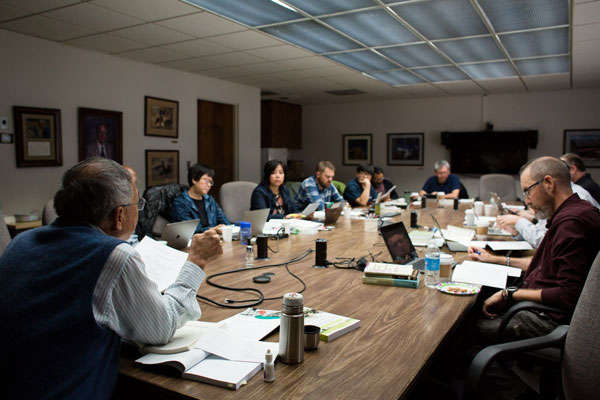 April 4, 2023
Western Seminary is pleased to announce the launch of the PhD in Intercultural Education. This is now Western's highest academic degree designed to equip students as experts in the field of intercultural education.
"With the launch of the PhD program, Western Seminary crosses a new milestone in its pursuit to serve with and for the church as a catalyst and resource for spiritual transformation," says President Chuck Conniry, PhD.
The PhD program is directed by Enoch Wan, PhD, who has been teaching at Western for 22 years and has served as the director of Western's Intercultural Studies Program since 2013. Before coming to Western, Dr. Wan served on the faculty of Reformed Theological Seminary where he launched the PhD program in Intercultural Studies. He sees this new program as an exciting opportunity for those seeking greater expertise in intercultural education.
"This is a terminal degree which enables graduates to teach at the highest academic level," says Wan.
The PhD program is not only open to new students. Current students may apply to switch to the PhD from the Doctor of Intercultural Studies (DIS) or the Doctor of Education in Intercultural Education (EdD). EdD and DIS alumni who graduated within the past 10 years are also invited to re-apply to Western and transfer credit from their DIS and EdD degrees.
"This program fills a unique niche," states Conniry. "It is not simply another option in missiology or intercultural studies. It will provide graduates with a skillset that empowers them to excel as expert leaders in a variety of fields for which cultural competency is a primary criterion."
Western is now accepting applications for fall 2023. Program details, including curriculum and admission requirements, can be found on our PhD degree page.