Doctor of Philosophy in Intercultural Education (PhD)
The Doctor of Philosophy in Intercultural Education (PhD) is our highest academic degree designed to equip you to be an expert in the field of intercultural education. You will be prepared for theologically and interculturally related vocations of teaching and research — whether in theological schools, colleges, universities, or other settings related to intercultural education.
As an educator and leader who follows Jesus, you have an incredible opportunity to convey the transforming power of the gospel in your interactions with students and colleagues. Toward that end, the PhD will give you the opportunity to refine your theological understanding of the issues and practices of intercultural educational ministry. Your original research and writing will help advance theological and intercultural understanding for the academy and for communities of faith.
Credits

60

Months

48-50

Graduate in as little as four and a half years

Online?

Mostly

Minimum 6 credits of on-campus intensives required (exceptions may be made for international students)

Locations
What Sets Our Doctor of Philosophy Apart?
The PhD is Western's most academic degree designed for experts in the field of intercultural education.
Students gain a mastery of intercultural education along with a graduate-level understanding of theological disciplines.
Most courses can be taken via web conference, except for two week-long intensives at our Portland campus.
The residency requirements may be waived for international students and internationally-based students who can't travel to campus.
Visiting and resident faculty are actively engaged in cross-cultural ministry around the world.
Flexible scheduling allows you to customize your program to fit your needs.
Our PhD prepares students to teach at the highest level of intercultural education.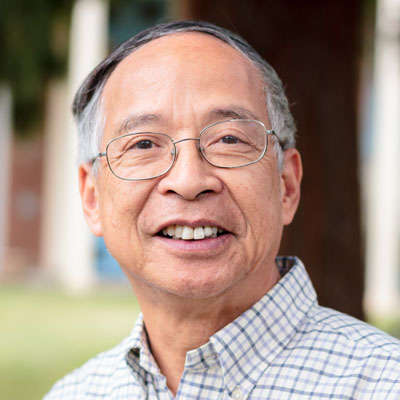 Enoch Wan, PhD
Director of Doctor of Philosophy in Intercultural Education
Curriculum
See a list of courses
PH801
Intercultural Education
3
PH802
Cultural Anthropology
3
PH803
Proposal and Research Design
3
PH804
Intercultural Leadership and Mentorship
3
PH805
Intercultural Communication for Education
3
PH806
History, Philosophy and Theology of Intercultural Education
3
PH807
Learning, Teaching, and Technology in Intercultural Education
3
PH808
Transformational Change and Intercultural Discipleship
3
PH809
Contextualization
3
PH810
Integrated Research Methodology and Dissertation Writing
3
PH811
Orality and Intercultural Education
3
PH812
Ethnicity and Interculturality
3
PH813
Qualitative and Quantitative Research Methodology
3
PH8XX
Elective
6
PH8XX
Individualized Study for Specialization
6
Dissertation
PH890
Dissertation Proposal and Comprehensive Exam
2
PH891
Dissertation Research and Writing
7
Minimal Residency Requirements
We make it possible for you to earn your degree without leaving the ministry that God has already called you to. Of the 60 credits required for the PhD, 6 credits must be taken in-person at Western's Portland campus. This means that students must attend at least two, week-long intensives in person during their degree program. (Possible exceptions can be made for international students and internationally-located students.) 
Doctoral Education That Keeps Debt Down
Educational ministry work can bring limited financial reward. That's why we encourage wise financial stewardship as you pay for school. It might surprise you to learn that a minority of our students utilize loans, with most choosing instead to pay out of pocket, with scholarships, or via a monthly payment plan. Look into your options for financial aid.
Admission Requirements
In addition to a completed application for admission and the submission of all related admissions materials, applicants must present:
An Association of Theological Schools' (ATS) accredited MDiv or a comparable two-year master's degree of 48 credits or longer in appropriate missiological and theological disciplines
A cumulative GPA of 3.5 or higher in any of the above degrees
Writing sample with strong research component
Interview with program director
At least two years of effective intercultural ministry experience relevant to the proposed PhD program focus
Promise of contribution to the academy, especially in the area of intercultural education
As always, contact an Admissions Counselor if you've got further questions. We're here to help!