Coaching Faculty
Western Coaching brings some of the best and most successful coaches to our three campuses — all for the benefit of our students.  All coaching faculty are theologically trained, ministry experienced, and competent coaches.
---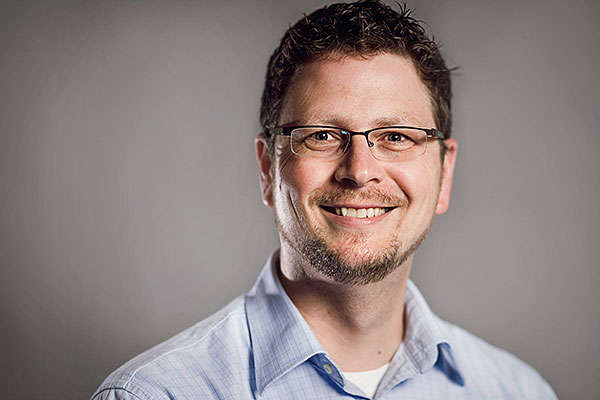 Chad Hall, MCC, D.Min.
Chad Hall is a Master Certified Coach who has applied coaching in a variety of contexts as a church planter and pastor, as a denominational consultant, and as an executive coach within a successful software company. He enjoys coaching ministry leaders, teams, and individuals preparing for coaching credentialing. 
Chad is the co-author of Coaching for Christian Leaders: A Practical Guide and Faith Coaching: A Conversational Approach to Helping Others Move Forward in Faith and more than thirty articles on topics related to ministry leadership, coaching, church and culture, and postmodern ministry. He is currently completing a book related to coaching workplace teams.
Chad is a graduate of Lenoir-Rhyne College (B.A.), Duke Divinity School (M.T.S.), Princeton Seminary (Th.M.), and Western Seminary (D.Min.). He is also a graduate of The Coaches Training Institute, a Master Certified Coach (MCC), a member of the International Coach Federation, and is editor of Christian Coaching Magazine. Chad can be reached at This email address is being protected from spambots. You need JavaScript enabled to view it..
---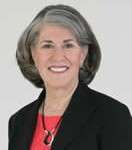 Linda Miller, MCC, D.H.L.
Linda Miller believes that successful organizations are supported by strong internal dynamics. Before becoming a coach, Linda worked for 12 years in the behavioral science field, specializing in building productive and collaborative relationships typically dealing with major sources of conflict. Today, Linda is known as an executive coach and facilitator. Her clients include leaders and teams from  AkzoNobel, Barilla, Black and Decker, Deloitte, Duke Energy, Edward Jones, EPA, Kohl's, NBA, Nissan, Safeway, and WD40. She has delivered coach training at career resource centers affiliated with Thunderbird, the University of Washington and USC's MBA programs.
Currently, Linda serves as an Executive Coach and Global Liaison for Coaching with The Ken Blanchard Companies. She is a founding recipient of the Master Certified Coach designation from the International Coach Federation and has served on their board.
In the not-for-profit arena, Linda and her husband have served on several church staffs, and Linda has coached a number of senior pastors and denominational leaders. In June 2009, Linda was awarded an honorary Doctor of Humane Letters by Western Seminary based on her contribution to the Christian coaching community.
Linda lives and hikes (in the winter!) in Phoenix, AZ with her husband. They have two married daughters.

Bill Graybill, PCC
Bill holds a Masters (MA) in Christian Education and a Doctor of Ministry (D.Min.) from Northwest Graduate School of Ministry in Redmond, Wash., where he specialized in leadership and conflict management. Bill is a Certified Anger Management Facilitator (CAMF) and Brain Health Coach with Amen Clinics. 
Currently, Bill heads up Peace Mentors, a non-profit which works with pastors and churches to build heathy teams and effective ministries. He coaches conflict resolution, leadership and team development, along with strategic planning for churches and non-profits. Bill also teaches as an adjunct faculty member of Global University and Kenya College of Ministry.
Bill is the author of Resolve Conflict God's Way: The Skills You Need to Make Peace and Coaching For Success: A Guide to the Art of Life Coaching.  He has served as a local church pastor for more than 40 years and lives in Albany, OR.
---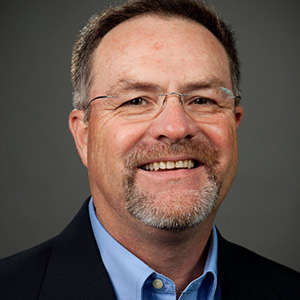 Jerry Essary, D.Min., PCC, ECC, Coaching Program Director 
Jerry is a professional coach that has been working with and coaching nonprofit organizations for over 40 years. He has developed materials to help clients discover, articulate, and leverage their unique designs at home, work, and play. He is a coach, mentor coach, coach training facilitator, adjunct professor, and team builder. His driving force is to see his clients have purposeful movement with clear direction. 
---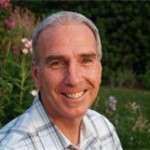 Paul Thome, PCC
Paul grew up in the Sacramento area of California and earned a B.A. in Speech Communications at California State University Sacramento.  He attended Western Seminary in Portland, Oregon, and Scribe School at Peninsula Bible Church under the direction of David Roper and the late Ray Stedman. He's spent over 35 years in full-time ministry as a pastor in two local Sacramento area congregations, and also serves as an adjunct professor for Western Seminary's Sacramento Campus.
Paul's passion in coaching is to help people find and discover their full, God-given potential as human beings by engaging them in powerful conversations about their values, goals, dreams, and intentions. He currently offers personal and professional coaching through LEDR Coaching and Training.
He has been married to his wife Sherri for 42 years. They have two married adult children and six grandchildren.
---
David Cooke, PCC
David serves as the Lead Pastor of Cold Springs Church in Placerville, CA. David teaches and coaches leaders in his local community as well as in far off places like Mexico, Ethiopia, and Australia.  He is a Professional Certified Coach and is currently finishing his doctorate, which focuses on the connections between the human brain, coaching, and Christian leadership.