Why Choose Western for Coaching
Western Seminary is a Coach Training Leader
Since 2005, Western Seminary has trained over 1,000 people and was the first seminary to offer ICF-aligned coach training. Today, we continue to set the pace for providing excellent training at an exceptional value.
Our Training is Christ-centered
Our philosophy of coaching strongly adheres to a belief that coaching is a significant way to express and expand the kingdom of God. We see coaching as one more way God equips us to continue the story of gospel-centered transformation.
Our Faculty are Excellent Coach Trainers
Thanks to Western Seminary's commitment to selecting only the best coach trainers and our process for preparing them to take a coach approach to training, whichever campus you attend, you can be assured of the excellent and consistent standard of our training.
In our classes you will not experience a "data dump" of lectures and note-taking. Instead, we take a coach approach to adult learning. Our faculty share relevant content and then harness most of the time helping you make sense and use of what you've learned.
All Training is International Coach Federation (ICF) Approved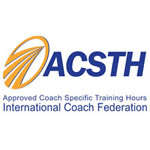 Since the beginning of our program, we have placed an emphasis on training coaching in a way that aligns fully with the ICF's definitions and standards. Rather than create our own understanding of coaching and train toward that, we recognize the ICF as the leading professional membership organization for the field and we adhere to their standards. This means that all training incorporates the ICF's framework of coaching competencies and ethics. In fact, our program has been approved by the ICF as a training school that provides Approved Coach Specific Training (ACSTH). This is important for those who may wish to pursue ICF credentialing and for those who desire to coach with excellence.
Our Training is Very Affordable
Western Seminary provides you with coach training that is on par with (and in many cases exceeds) the coach training you can find elsewhere at a significantly lower cost to you. As a non-profit educational institute, our goal is to equip, train, prepare and enrich you — not to earn a profit for our owners or shareholders. Compare the value of Western Coach Training with any other coach training school and we think you'll agree that there is no better value out there.
Western Seminary is Convenient
No matter where you live or what your schedule is like, Western's two-day intensive format and three conveniently located campuses makes our training accessible to you. Each campus is less than 30 minutes from a major airport, with transportation and lodging close by. Our Coaching Director and Coaching Coordinators at each campus can provide you with travel and logistics help to make sure you can focus on learning.