Advanced Certificate in Transformational Coaching (ACTC)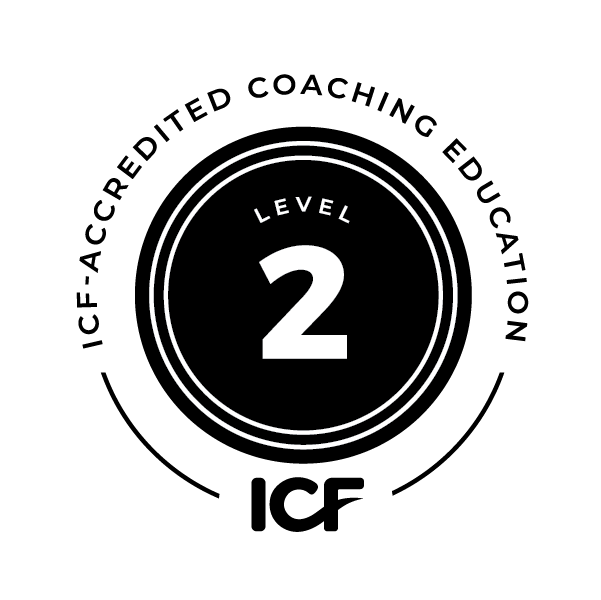 This robust International Coaching Federation (ICF) Level 2 accredited program prepares you to coach at the highest level. With over 170 hours of ICF approved coach specific training, supervised coaching, mentoring, feedback, and skills assessments, ACTC coaches not only know about coaching, but are competent and ready to coach others in a wide range of contexts. This program is appropriate for individuals in ministry and marketplace settings, as well as those working toward an ICF credential who plan to beome a professional coach.
What You'll Receive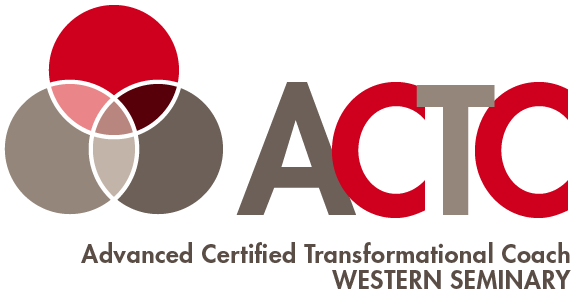 The Western Seminary Advanced Certificate in Transformational Coaching
170+ ICF Approved Coach Specific Training Hours 
Advanced One-on-One Supervision and Mentoring
Completion of an International Coaching Federation (ICF) Level 2 Accredited Coach Training Program
A Faith-Based, Professionally Focused Education from World-Class Instructors 
Confidence in Your Professionalism and Competency as a Skillful Coach 
A Lifetime of Transformational Conversations
Program Requirements
Introduction to Coaching
The Coaching Relationship
Coaching Change, Transition, and Transformation
The Language of Coaching
One Open Elective (chosen from any of our Concentration electives)
Group Mentor Coaching
Your Coaching Practice
Advanced Coaching Supervision
Advanced Competencies Assessment Final
80 Hours Logged Coaching Experience
Final Assessment and Application for Certification
Full Attendance and Participation are Required to Receive Credit
---
Time to Complete
Approximately 12-16 Months.
Recommended Path:
First Trimester - Introduction to Coaching and at least 1 Core Elective
Second Trimester - 2 Core Electives and 1 Open Elective
Third Trimester - Group Mentor Coaching and Growing Your Coaching Practice
Fourth Trimester - Advanced Coaching Supervision and Advanced Competencies Final
An advisor will help you with a plan that meets the prerequisite requirements and your goals. 
You can take anywhere from 12-16 months up to 10 years to complete the program.
 Cost
Total Cost: $6,300*  
All program costs are distributed over the tuition of the 9 required classes at $700 each*.
Applying
Apply by following the three easy steps on the Registration page.
The prerequisite are listed in each course description.
Fees and Financial Policies
*Rates may increase. Being a part of the program does not lock in rates.
Financial processes and policies are subject to change. 
Payments / Refunds: Payments are due upon registration. Students have until 8 days before a class to register or drop that class. After that deadline, no refund will be given.
Participants missing between 15 minutes to 1 hour of the total course will be allowed to make up that time. A $100 fee will be charged for the makeup session. Missing more than a total of 1 hour of a course will require a retake of the course at full cost to the participant.
Questions?
Please direct all questions regarding the program to the This email address is being protected from spambots. You need JavaScript enabled to view it..
Coaching Concentrations
You have the opportunity to add a Concentration (consisting of 3 elective courses) in either Life Coaching or Coaching in Organizations to your Certification. Each has one required course specific to the concentration: Life & Personal Coaching for the Life Coaching concentration, Coach Approach to Leading & Managing for the Coaching in Organizations concentration. You will choose the other two concentration electives to customize your concentration to fit your unique needs.
What You'll Receive
The Concentration added to your Advanced Certificate in Transformational Coaching
60 ICF Approved Coach Specific Training Hours
Valuable training and skills practice to fit your unique goals and coaching focus
Confidence in your competency to pursue your area of concentration
Program Requirements
Either Life & Personal Coaching or Coach Approach to Leading & Managing
2 other Concentration Electives of your choosing
20 additional hours of logged coaching experience (current ICF credential holders are exempt from this requirement)