New San Jose Students
Western Seminary San Jose Campus 
Western Seminary San Jose Campus is located in the Silicon Valley of the San Francisco Bay Area, widely known as the center for technological innovations. Since 2016, the campus has been on site of the Christ Community Church in Milpitas. 
Campus Buildings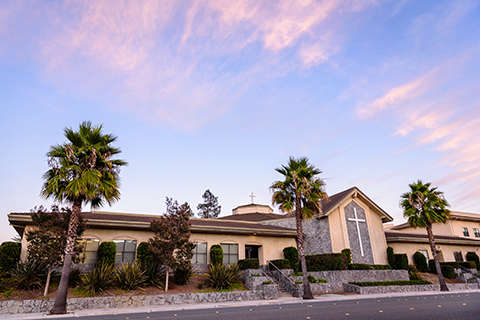 Classrooms are located on the second floor of the Education Center. The faculty and administrative offices, as well as the library, are located in the Student Resource Center (SRC). Check out the San Jose Campus Map.
To ensure safety, both the Education Center and SRC are secured and remain locked at all times. Key cards are required to access/enter the buildings. Students will be provided with a student ID card that will also serve as a key card at the beginning of their first semester. Students are encouraged to carry their student ID card with them at all times while on campus.
Using their key cards, students may access the campus buildings from Monday through Thursday, from 7:00 am to 9:00 pm, and on Friday through Saturday, from 7:00 am to 6:00 pm. The campus is closed on Sundays. 
Animals are not allowed campus, except service animals with proper documentation.
No overnight parking is permitted. 
Business Hours 
The San Jose Campus' business hours are Monday through Friday, from 9:00 am to 5:30 pm. During this time, staff member(s) in the SRC are available to provide assistance. 
New Student Welcome Event
The New Student Welcome Event for newly admitted students will be held the week before the start of the term.
More details and information will be provided closer to the date.
Prior to attending the welcome event, please familiarize yourself with information relevant to you as a new student, especially the New Student Checklist.
Connect with Us 
Visit the San Jose Campus Directory, and connect with us. We would love to hear from you and assist you with any questions that you may have.