Master of Applied Biblical Leadership
The Master of Applied Biblical Leadership (MABL) program is a 36-credit hour program designed for experienced ministry leaders with little or no graduate seminary instruction. Through this program, men and women with five or more years of ministry experience can fill out gaps in their training and gain a biblical foundation for their present and future ministry.
Credits

36

Months

36

 Within a cohort model

Online?

Yes

 

Locations

Portland
Cohorts
What Sets the MABL Apart?
An emphasis on gospel centrality and biblical theology immediately applied to your ministry context
You will learn in community with and from other well-experienced ministry leaders taught by ministry seasoned professors
A three-year cohort model offered through live interaction combined with online resources
An emphasis on enriching your biblical-theological framework and pastoral skills
Fewer required credit hours (36) than most other master's degree programs because of the experience you bring
This cohort brings experienced leaders together in a seminary experience uniquely designed to build on their background in whatever area of ministry they serve in.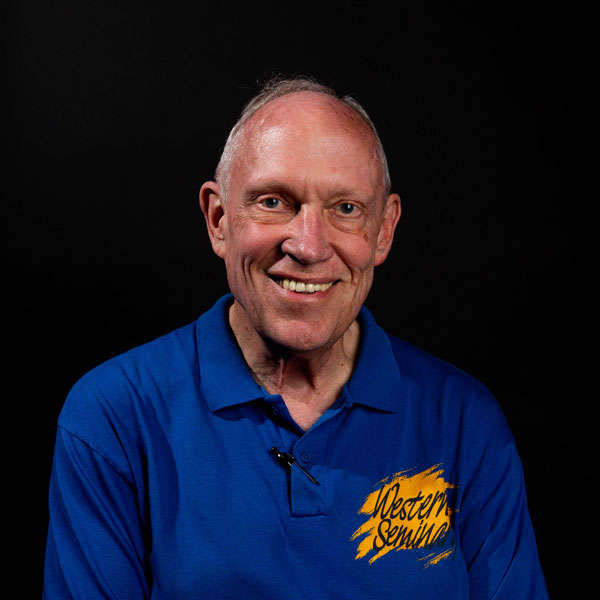 Gerry Breshears, PhD
Cohort Host and Professor of Theology
Curriculum
See a list of courses
Applied Biblical Studies: 12 credits
BL591
Applied Integrative Biblical Literature: Genesis to Song of Solomon
4
BL592
Applied Integrative Biblical Literature: Prophets and Gospels
4
BL593
Applied Integrative Biblical Literature: Acts through Revelation
4
Applied Theological Studies: 12 credits
TH591
Applied Integrative Theology I: Knowing the Living God
4
TH592
Applied Integrative Theology II: Glorifying the Word of Life
4
TH593
Applied Integrative Theology III: Living as the Community of the Spirit
4
Applied Ministerial Studies: 12 credits
ML591
Growing in Character and Spiritual Disciplines
4
ML592
Theology and Practice of Team Leadership
4
ML593
Theology and Practice of Pastoring People and Ministries
4
Deep Relationships in a Cohort Model
A cohort is a group of students who go through a degree program simultaneously from start to finish. In addition, cohort delivery requires that students agree to attend classes based on the proposed schedule in order to maintain continuous enrollment throughout the program.
The deep relationships developed in the cohort enable the friendship and trust for mutual growth in knowledge, character, and skills for ministry. Discussions and assignments are designed for immediate application in the students' ministry context, enriching both the classroom and church life.
Ministry Training That Keeps Debt Down
Ministry work can bring limited financial reward. That's why we encourage wise financial stewardship as you pay for school. It might surprise you to learn that a minority of our students utilize loans, with most choosing instead to pay out of pocket, with scholarships, or via a monthly payment plan. Look into your options for financial aid.
Admission Requirements
The Leadership Cohort classes are for gifted leaders who already have been doing full time ministry or its bi-vocational equivalent for half a decade or longer
A Bachelor's degree from an accredited undergraduate institution
A cumulative undergraduate GPA of 3.0 or higher
A completed application for admission and all admissions materials
Please note: Applicants to the MABL program will have to submit additional materials and undergo a separate interview with a faculty meeting as part of the application process.
If you do not have a bachelor's degree or do not meet one of the requirements above, contact an Admissions Counselor to explore alternative MABL admission requirements.