CTC Coaches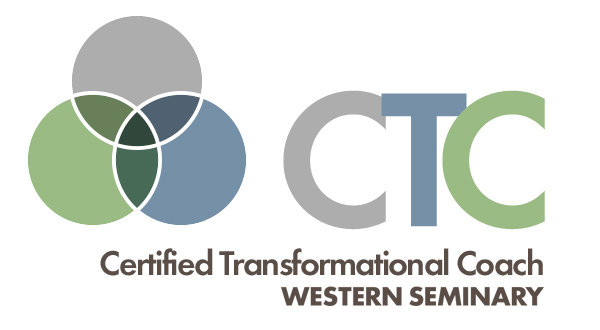 Coaches who've earned the CTC designation are proven coaches who are able to coach at a professional level. Each of these coaches has completed approximately 200 hours of coach training from Western Seminary, has been mentored by a qualified mentor coach and has passed an assessment exam that demonstrates they are coaching at a professional level.
---
Greg Cottrill
Backed by over 20 years of management and leadership experience, Greg has refocused his energy on partnering with others for positive forward movement as Life and Leadership Coach. Greg holds a B.S. in Computer Science (CSUS) and a Graduate Studies Diploma from Western Seminary, and ACC certification with the International Coach Federation.
---
Ginny Jensen
Ginny's coaching style aspires to help individuals discover and live out their personal "aha moments." Coupled with her natural skill, Ginny has earned a Bachelor of Science in Biblical Education from Multnomah University, the Certificate in Transformational Coaching from Western Seminary and is a member of the International Coach Federation.
---
Damara Miller
I help Christian women recovering from Eating Disorders, negative body image, unhealthy relationships with food and/or body shame to thrive more than they ever imagined possible. In a culture where we are told that we are never quite good enough, I help women live freely and fully as their true selves in Jesus. As a Certified Transformational Coach and International Coach Federation member, I offer a tailored approach including a wide array of specialized tools. I'm a huge proponent that coaching, especially from Eating Disorder Freedom Coach, works beautifully in conjunction with counseling and treatment.
---
Sandra Jensen
Sandra coaches women who are seeking a confidential and competent partner for the seasons in life that require careful reflection and choice. Her clients desire to make progress on good things such as healthier relationships, achieving goals and growing their faith. Sandra is passionate about helping women flourish in life with grace and strength. Sandra was pleased to hear that her coaching transcript was included in Western Seminary's ICF program certification.
---
Peter Durkee
Peter Durkee partners with you to help achieve your greatest potential, coaching individuals and businesses in the US & beyond, from missionaries to park rangers. Peter holds a Master's degree in Mobile and Distributed Computer, numerous high tech certifications, a coaching certificate from Western Seminary, ACC certification from the International Coaching Federation, plus 30 years of work history in the field of high tech.
---
Valerie Plummer
Valerie uses her natural love of working with people along with a BA in Psychology and Child Development from SJSU, an MA in Education from Stanford University, and a Certificate in Transformational Coaching from Western Seminary, to establish healthy family dynamics and forward focus with individuals. She incorporates special training with Boundaries (Townsend and Cloud), Forgiveness (Luskin), and Parenting with Love and Logic® (Fay) in her work with clients.
---
Al Ray
Alan Ray is the co-founder of MarriageTeam, a non-profit that equips Christian couples to be marriage coaches and provides coaching services to premarital and married couples. He also has a Masters in Counseling. Coach couples work with couples all the way from those who simply want to have a better marriage to those who have divorce papers ready to go. Marriage coaching has proven to be an effective approach to strengthening and saving marriages.
---
Judy Cochran
As proprietor of Coach and Keynote, Judy Cochran specializes in coaching high school students as they move through the college admission process, and helping families navigate through life transitions, including progressing children into adulthood, dealing with an empty nest, and divorce. Judy is also available as a keynote speaker for women's retreats, conferences, and special events. Judy holds a bachelor's degree in Rhetoric and Communication, a Certificate in Transformational Coaching from Western Seminary, and has years of experience in women's ministry, public speaking, and working in college admissions.
---
Sean Post
Sean is the owner and founder of Comitor Coaching. His coaching mission - helping leaders live into better stories - has added value to pastors, business leaders, and entrepreneurs. Sean has led in various contexts including multiple pastoral roles and non-profit management. His education includes a Master of Arts in Ministry and Leadership from Western Seminary, a Certificate in Transformational Coaching from Western Seminary, and a Certification in High Performance Patterns Coaching. He is currently a doctoral student at Multnomah Seminary, studying Missional Leadership.
---
Phil Carnes
Phillip Carnes, D.Min. is an executive and leadership coach. An accomplished professional with unique experience in enterprise leadership, academia, and the non-profit church sector, for over fifteen years Dr. Carnes worked as an executive of a national insurance marketing firm and as a private money manager. In addition to his coaching and work in the enterprise sector, he has led in non-profit contexts, and consulted with churches regarding governance and ministry leadership. In addition to his coaching practice, Phillip currently serves as adjunct faculty at George Fox University
---
Amy Ward
As the founder and lead coach of Peace by Piece Empowerment Coaching, LLC, Amy draws upon more than ten years as a missionary, international leader, mentor, speaker and trainer to provide coaching services that are cutting edge and culturally relevant. Amy specializes in Emotional Intelligence and High Performance Patterns with individual clients. She serves organizations that send teams internationally and cross-culturally through engagement training, program development and coach training, in order to create self-sustaining systems for receiving teams in a way that maximizes the investment, both for the individual and for the future of the organization's mission. Amy holds a Certificate in Transformational Coaching, is certified as a High Performance Patterns Coach, and a member of the International Coach Federation.
---
Philippa Perkin
As executive director of Tools4Communication, Philippa brings a wealth of expertise in Anger Management and Communication. After completing a certified program in Anger Management as well as her Western Seminary and ICF certification, Philippa leads restorative workshops and coaches individuals in Stress and Anger Management, Assertiveness, Communication and effective Body Language Techniques. Philippa is committed to helping clients become more confident and effective in their communication as well as supports clients to make the desired changes necessary to promote positive growth. She serves to many different groups and individuals including at-risk youth, women inmates, women in rehabilitation, business professions and parents alike.
---
Ashlee Sikorski
Ashlee Sikorski is a Professional Coach in the Portland, Oregon area working with competent men and woman, both one-on-one and in team settings, to find their story and articulate who they are. She specializes in using the Enneagram personality assessment and is a JEC Affiliate.
---
Cecil Wong
I'm passionate about partnering with people to learn and move forward in what matters most to them. I have found coaching to synthesize my strengths, my faith, and deep value for relationships with amazing results. My clients have discovered and achieved invaluable changes and outcomes both personally and professionally.
---
Wendy Toda
Wendy coaches the expansion of your creative capacity - your ability to think nimbly as you problem-solve and innovate. She creates thoughtful, reflective space for dialogue as you explore new ways to think outside the box together. Wendy often adds simple practices designed to help sustain and deepen your creative mindset between sessions. She is also a working visual artist, holding a BFA in Graphic Design, a CTC certificate in Transformational Coaching from Western Seminary, and an ACC certification with the International Coach Federation.
Jackie Adams
Jackie is a coach who loves working with women and non-profits encouraging transformative change by helping them renew their thinking for positive movement forward by creating new awareness in areas of life, ministry, career, leadership, physical and spiritual health. She holds a BS in Organizational Management in Christian Leadership from Colorado Christian University is a graduate of Western Seminary's Certificate in Transformational Coaching and is an Associate Certified Coach through the International Coaching Federation. Along with her love of coaching Jackie is a speaker, blogger and writer with several published articles in Christian Coaching Magazine and is working on her first non-fiction book, a resource guide to help others in their ongoing spiritual transformation.