A Note about the Director of Online Learning
As of 05/01/2020, we have a new director of Online Learning at Western Seminary.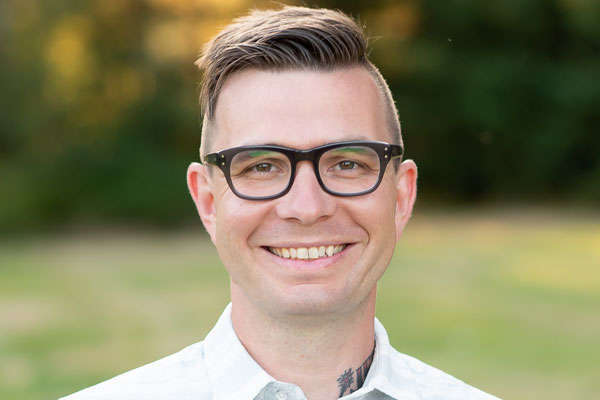 (Below is a note by our Provost | Vice President of Academic Affairs - Charles J. Conniry, Jr., Ph.D.)
I am delighted to announce that today, May 1st, is the first day of work for Andrew Pack, Western Seminary's new Director of Online Learning!
Andrew comes with a lot of experience with Western. He earned two master's degrees from the seminary: the Master of Arts in Biblical and Theological Studies (2014) and the Master of Theology (2016). While he was a student, he served as Graduate Fellow for Dr. Ryan Lister and has been an adjunct professor for Western since September 2018. Additionally, he is just months away from finishing his Doctor of Education degree from The Southern Baptist Theological Seminary, Louisville, Kentucky. The title of his dissertation is, "Spiritual Formation in the Context of Distance, Seminary-Level, Competency-Based Theological Education."
Andrew comes to us with a rich background in pastoral and educational ministries. Most recently, Andrew served as Pastor of Church Planting for Legacy Church, Bellingham, Washington. He has also been serving as Academic Director for Cascade School of Theology (CST) where he has been responsible for developing the school's vision, direction, and programmatic strategies. Andrew has also led the way in developing a competency-based educational program for CST, which, in his words, is "adapted for gospel-centered theology and Pacific Northwest missiology."
Andrew's philosophy of education is best summed up in his own words: "As a Christian teacher, I understand education to be a type of Christian formation that ought to help students grow cognitively, affectively, behaviorally, and spiritually. I believe this kind of learning must flow out of a Christian narrative identity and should develop a student's understanding of who God is, what he is doing in the world, and what it means for us as humans to live in that reality."
Andrew was one of several candidates that came from a national search for this position and emerged as the right person to lead Western Seminary's online and competency-based initiatives into the future.
Please join me in welcoming Andrew Pack to Western Seminary!
Faithfully,
Charles J. Conniry, Jr., Ph.D. - Provost | Vice President of Academic Affairs

Behind the Curtain: Jon Raibley! - Assistant Director, Global Campus
If Western Seminary is considered a pioneering online program among ATS-accredited seminaries, then Jon Raibley is surely the pioneer who has helped make it all happen.  Jon has served the online students of the seminary for more than 30 years in a variety of educational leadership roles and currently serves as the Assistant Director of the Global Campus. In that role, he is the one person most responsible for working with our faculty to create the courses that drive our online degree programs, diplomas, and certificates.
To help you know Jon better, we recently sat down with him to ask the questions we believe you would ask if given the opportunity. Let's see what Jon has to say!